5 Benefits of Metal Staircases over Wooden Staircases
Are metal staircases better than wooden ones? In truth, when choosing a staircase our first thought is rarely about what they're made of. We're much more likely to consider the style or finish. But the construction material is important for a number of different reasons, so let's discover the benefits of choosing metal over wood.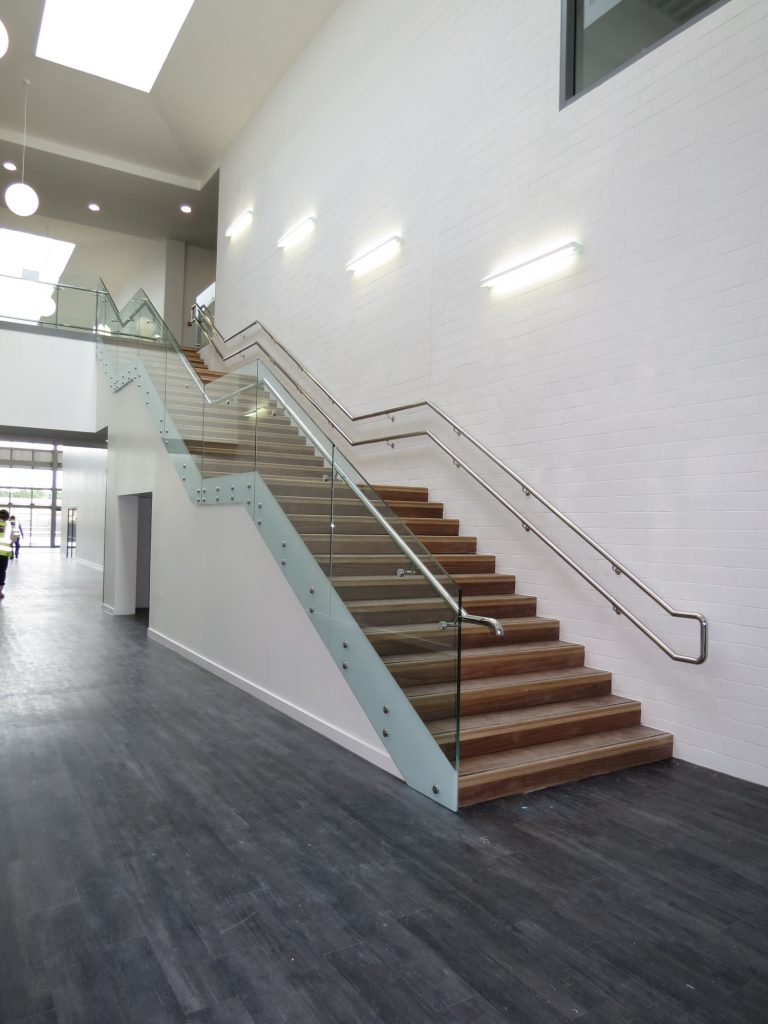 Metal is stronger than wood
Wooden staircases can be attractive, particularly when installed with a natural wood finish. But if it's strength and longevity you're looking for, a metal alternative is hard to beat. A metal staircase will withstand pretty much anything, including fire. This is clearly a huge advantage from a safety point of view. With an extensive range of contemporary styles and finishes available from Specialised Metalwork, it could be the perfect choice for your home or business.
Metal is quieter than wood
Yes there are times when metal can be noisier than wood, but only if you're hitting it with a spanner! Constructions in wood have natural properties of reverberation. If you've ever heard a child running up a wooden staircase you'll know what we mean. The joints in wooden staircases expand and contract with the seasons, and some of the treads can soon begin to creak noisily. For peace and quiet as well as peace of mind, a staircase in metal always wins.
Metal is more durable than wood
Wood is a wonderful material to work with. The downside is that its supple properties affect its durability. Wood can chip, scratch, and splinter, even when painted. This will clearly have a detrimental effect on the appearance of a staircase. In a home or business where work boots and heeled shoes are worn, this can happen quite quickly. In such situations the benefits of metal staircases are plain to see.
Metal is more versatile than wood
You can do an awful lot with wood, but its inherent softness means there are limitations. The fabrication process when constructing staircases in metal offers unlimited scope in terms of design and manufacture. This is ideal for installations such as spiral staircases, or when fitting stairs in an unconventional space. The rigidity of metal allows your imagination to run wild. If you can picture it, Specialised Metalwork can make it.
Metal is more stylish than wood
Many elegant homes feature staircases in metal, which are often considered to be more stylish and contemporary. The range of alternatives offered by the design flexibility of metal is huge. A popular option in recent years has been a mix of materials such as metal, wood, and glass. Such combinations offer even greater choice in terms of design and appearance. Whatever the style of your home or business, there's a staircase in metal just waiting to be created.

The team at Specialised Metalwork has a wealth of knowledge and experience in the field of metal fabrication. They have installed stylish metal staircases for countless satisfied customers, from standard installations to bespoke projects. Enquire now for more information and some friendly advice.