Our 'Grand Design' for Strathaven Airfield
We create bespoke staircases all over the country, but it's great to see one of them featured on Channel 4's very own Grand Designs. The ambitious home was the brainchild of flying instructor, Colin MacKinnon and his partner Marta Briongos.
But how did it all begin? What made them want to build a home in an airfield?
Where It All Began
The couple, who worked and owned a runway on the airfield, found themselves spending more time at work than at home. Their 45 minute drive meant spending the vast majority of their day at the airfield.
When Colin received a £60,000 inheritance, they decided to use it towards building their own home on the airfield, on the very land they already owned for Colin's flying school. They mapped out a 2 storey house with 4 bedrooms, garage and spiral staircase (by Specialised Metalwork) leading to a 'private apartment'.


Turning Vision into Reality
Part of their vision for the home was to create a space for both Colin and Marta to enjoy their hobbies. Colin got his airfield control tower style home, so Marta needed to be able to integrate her love of trapeze.
To do this, the plan was to create lots of open space with beams in which she could hang. Creating open space was a challenge, but with the help of our bespoke spiral staircase, they were able to create an open and inviting space for Marta to 'hang out'.
The Finished Product
As you can see from the image below, the finished product was a custom made spiral staircase from the ground floor to their first floor apartment and balcony. We used a mix of metal and wood to give the warm feel of the home, but with the rigidity of a metal casing.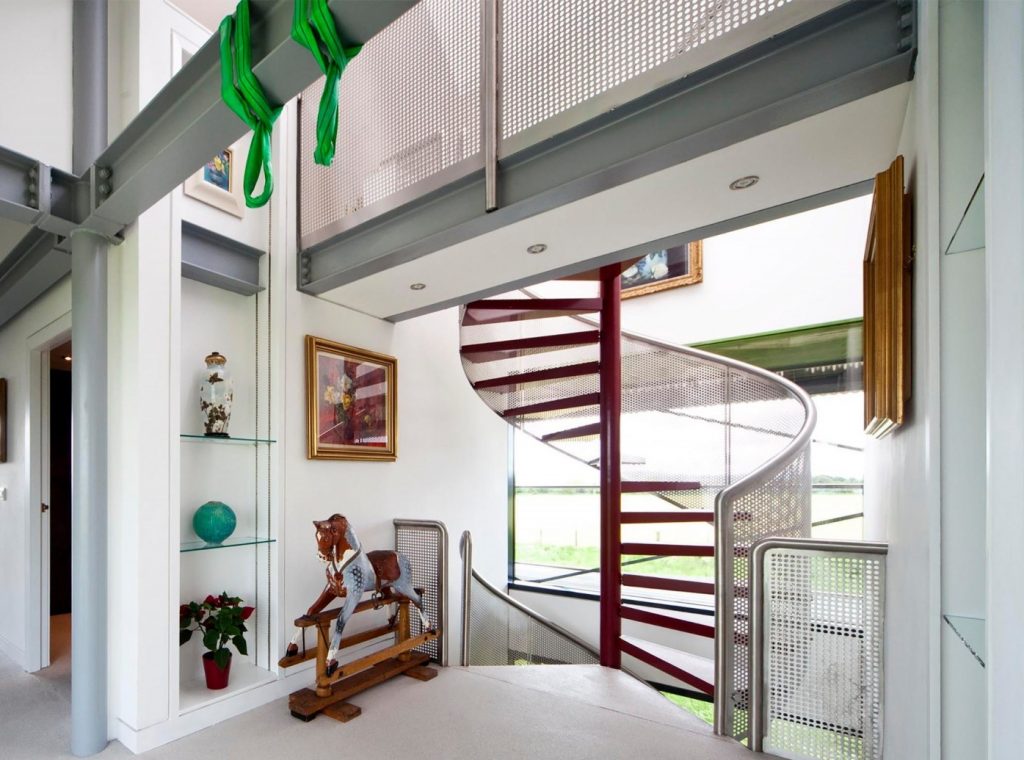 Colin and Marta were elated with the finished result, and so were we. An incredibly complex but beautiful staircase in an equally challenging to build home.
If you would like to create your very own staircase masterpiece then do not hesitate to get in touch. We are specialists in ​bespoke staircases​ for both residential and commercial use.
Send us a message