Who Needs Frames Anyway?
If you are looking to add a unique design element your home or place of business, there is no doubt that frameless glass balustrades will provide a host of unique benefits. However, you might not be entirely aware of why these alternatives have become extremely popular choices within our modern times. Let us look at the basic design concepts which are incorporated into frameless glass balustrades as well as some of the advantages that they have to offer.
Why Choose Frameless Glass Balustrades? A Look at the Basics
It is first important to mention that frameless balustrades are extremely strong. You can therefore do away with any concerns in regard to their integrity. The glass itself is quite thick, so the chances of encountering any problems are virtually eliminated.
Frameless Glass Balustrades Boast an Open-Air Appeal
One of the many reasons why frameless glass balustrades represent an important design element involves the fact that they are nearly invisible. Therefore they can be used in lieu of more traditional alternatives for applications such as:
Barriers within an office.
Along the side of a stairwell.
Within a bathroom.
Along the perimeter of an exterior balcony.
Frameless glass balustrades are also ideal solutions if you happen to be dealing with a smaller environment, as their presence will not visually detract from the amount of space available.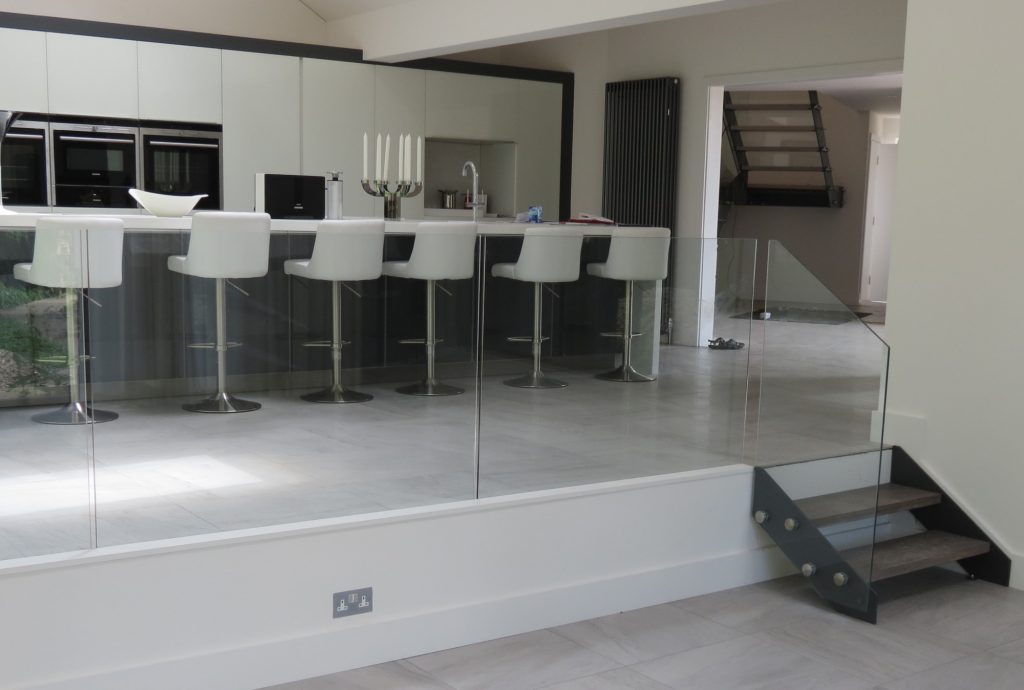 Frameless Glass Balustrades Offer a Seamless Appearance
Have you been looking to incorporate a minimalist design within a home or office? If so, frameless glass balustrades could be a great solution. As the name already suggests, the presence of glass will not be "broken up" by frames between the panes. This provides what can only be called a futuristic appeal while still employing one of the oldest substances to be used within the construction industry. Of course, you likewise have a great deal of latitude when choosing the most appropriate frameless glass balustrade. This affords a flexibility that is not always possible with other substances such as wood or even masonry.
Frameless Glass Balustrades Easily Compliment Nearby Design Elements
Interior design is always important to consider when envisioning the appearance of a room. Frameless glass balustrades are unique in the fact that they are transparent in nature. Thus, you do not have to worry about them clashing with other elements such as flooring, upholstery, furniture, or mouldings. A frameless glass balustrade is therefore suited for any domestic or commercial requirement.

The professionals at Specialised Metalwork offer a massive variety of frameless glass balustrades, so we are capable of meeting even the most demanding of design requirements. However, this is only one of the many services at your immediate disposal. This is why we encourage you to contact a team member to discuss the options at your disposal. You will be amazed at the impact that a glass balustrade can have upon an environment and naturally, we are more than happy to answer any other questions that you may have.